Air Selangor aims to reduce non-revenue water by 0.5% in 2021
KUALA LUMPUR (Feb 3): Pengurusan Air Selangor Sdn Bhd (Air Selangor) is aiming to bring its non-revenue water (NRW) further down by 0.5% in 2021 as it is committed to reducing the NRW rate to 25% by 2025 and further to 15% by 2049.
Its chief executive officer (CEO) Suhaimi Kamaralzaman said that in 2020, Air Selangor managed to bring down the NRW rate by 1.1% to 28.6% from 29.7% in 2019, exceeding the target rate of 29.2% set by the National Water Services Commission (SPAN).
He said in fact, the utilities provider had managed to reduce NRW rates consistently since the implementation of its in-house strategic initiatives in 2017.
NRW is the water that is produced and treated, but lost along the way to consumers' premises due to various factors such pipe bursts or leaks, water meters not working properly, and water theft or illegal connections of water pipes.
"The strategic planning and full implementation of our in-house initiatives since 2017 will continue in 2021, with the target of reducing the NRW rate by 0.5%, which has been achieved for three consecutive years since 2018," Suhaimi said in a virtual press conference today.
As such, Air Selangor has structured a key performance indicator (KPI) that needs to be implemented in order to ensure that the 2021 NRW rate reduction target is achieved.
This includes ensuring that its team of leak specialists and inspectors detect at least 78,000 cases of leaking pipes on distribution pipelines in the Active Leakage Control Programme, establishing a total of 75 district metering zones (DMZs) under the DMZ Establishment Programme, and replacing old pipes, especially the asbestos cement type, for 150km long under the Old Pipe Replacement Programme.
Besides that, Suhaimi said Air Selangor will continue the installation of sensors on main pipes estimated at 1,780 sensors to detect transient pressure and leakage at an early stage, as well as the utilisation of 3,000 permanent leak noise correlating loggers on reticulation pipes in 60 DMZs.
"Air Selangor also hopes that the public can report immediately if they see or know of incidents of leakage and broken pipes, illegal pipe connections and meters manipulated by irresponsible people through the contact centre at 15300, the Air Selangor app, Air Selangor's official social media or our website," Suhaimi said.
To recap, Air Selangor previously announced that it had increased its capital expenditure (capex) allocation for its NRW reduction programme this year to RM293 million from RM255 million in 2020.
Of the amount, RM170 million will be used to replace all old pipes, followed by RM16 million to replace old and damaged meters.
Edited by Surin Murugiah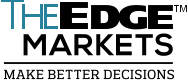 https://www.theedgemarkets.com/article/air-selangor-aims-reduce-nonrevenue-water-05-2021?type=malaysia
Share Us :